Vocal Recording Booth
for Hire in Ipswich, Suffolk
Located in east Ipswich, Warehouse Digital has an acoustically treated vocal booth available for hire. Situated adjacent to our Photography Studio space, the vocal booth is constructed of Sound Isolating materials, and treated internally with professional sound absorbing panels to create a 'dead' recording booth which in turn will help produce crystal clear audio recordings. Our studio space features:
Free Parking
Tea/Coffee facilities
Free Wifi
Available in hourly slots, the booth can accommodate 1 person, 2 at a push, and 3 if you're friends. We have an audio patch that enables someone to be monitoring the recording from outside if desirable.
Booth Hire Cost
1st Hour: £70
Additional time: £35/hour
Recording Equipment
You can choose to just hire the space and use your own equipment. alternatively, we have the following package available for an extra one-off cost per hire. This includes:
1 Mic stand
Choice of microphones from: Rode NT1-A, Sennheiser Shotgun, Se Electronics SE8, (Others available upon request)
Mac Mini with Logic Pro X, Soundcard & Associated Cabling
Cost per hire: £30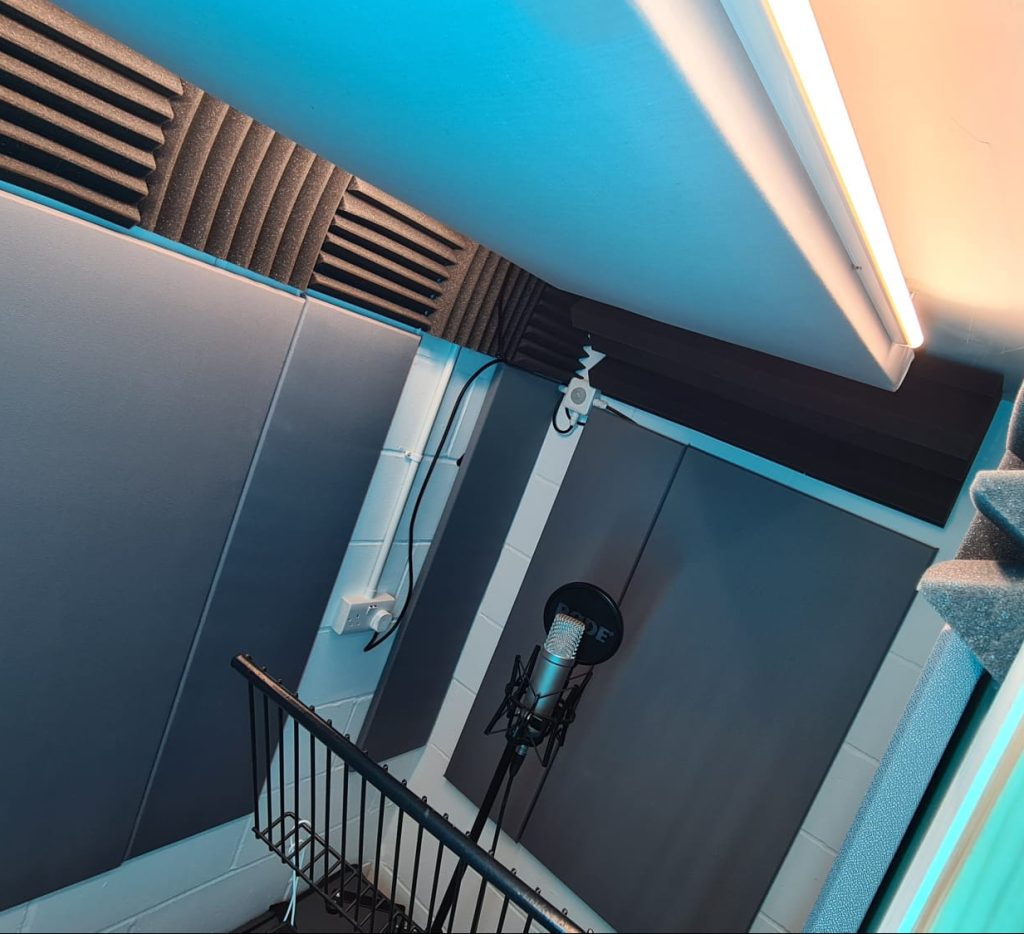 Let us know any dates you are looking to book for, and we will get back to you with what is available! If you want to have a quick look around before booking, just pop that in the message and we'l get back to you.