At the heart of the majority of our projects and services lies Filming. We have a full multi-camera setup available with skilled operators; expandable to the size of your project or production.
Live Event - Multi-camera Filming
We specialise in capturing theatrical performances using multiple cameras. Our unique approach of capturing the performance helps to give an intimate perspective of your show to the audience watching the recording. 
We not only capture the visual aspect of the show, but the audio as well. Using Multitrack Recording enables us to re-mix the show in the post editing process to ensure that every line is heard, and every audience reaction is captured – therefore making the show more engaging to watch at home.
This service can be scaled up or down depending on budget or desired outcome. From a simple archive recording with one camera, to multiple cameras operated by multiple people. Get in touch today to start a conversation about us capturing your performance.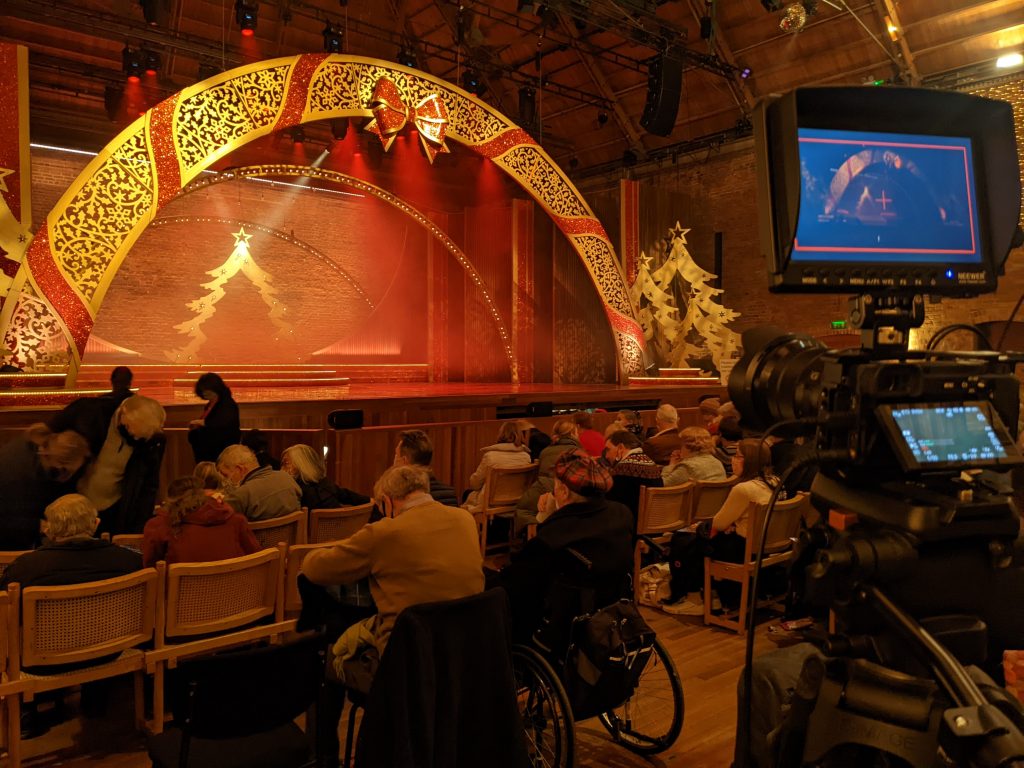 Our team has a wealth of experience and can Film, Record and help direct your on-location shoot. Either as part of a wider project, take on a role from the initial planning stages to enable a great end product.
At Warehouse Digital, we are able to provide filming facilities to record talking head style interviews for use on any media you desire. Using high quality cameras and cinematic lighting, a high quality recording can be made. We have a studio space available to film in should you need to. We can also film at your place of work – be that an office or a field!

We also have a team of experienced editors who if needed, are able to edit interviews for you to produce a package you can use in your marketing strategy.
Interested? Want to find out more? Fill in your email below and we'l get back to you!