It can be hard to achieve a high quality stream of your theatre show. It's not just the fast internet connection and the quality of the image – It's the whole approach. From choosing the best locations for the cameras to be located, learning the show and the best moments to capture, including the remote audience in the show, portraying the atmosphere in the room on the stream, and carefully selecting the best shot at the best moment. Years of experience make this something we excel at, and would love to have a chat with you about reaching new audiences by live streaming your show.
Corporate Events can benefit from Live Streaming conference sessions and breakout rooms via the internet. Being able to sell tickets to an online platform that your remote clients can access creates an extra revenue stream on top of the in-person audience. This can help you reach a wider country base, or help those unable to attend join the event.
Reach New Audiences with Live Streaming
We specialise in capturing theatrical performances using multiple camera angles to help give a great perspective of your show. Using Live Streaming can enable you to reach audiences that are either not able to physically get to your show, or wouldn't usually come to see your show. We have many methods to embed access provisions onto the live stream – such as live captions and BSL – that will enable your stream to be accessible to a wider audience at home.
There are a variety of methods that are often used under the 'Live Streaming' banner. 
We can record your show and play back to your audience as if it was live
We can record your show and offer an on-demand version similar to Netflix or iPlayer
We can Live Stream the show as it happens so the audience watches in real time.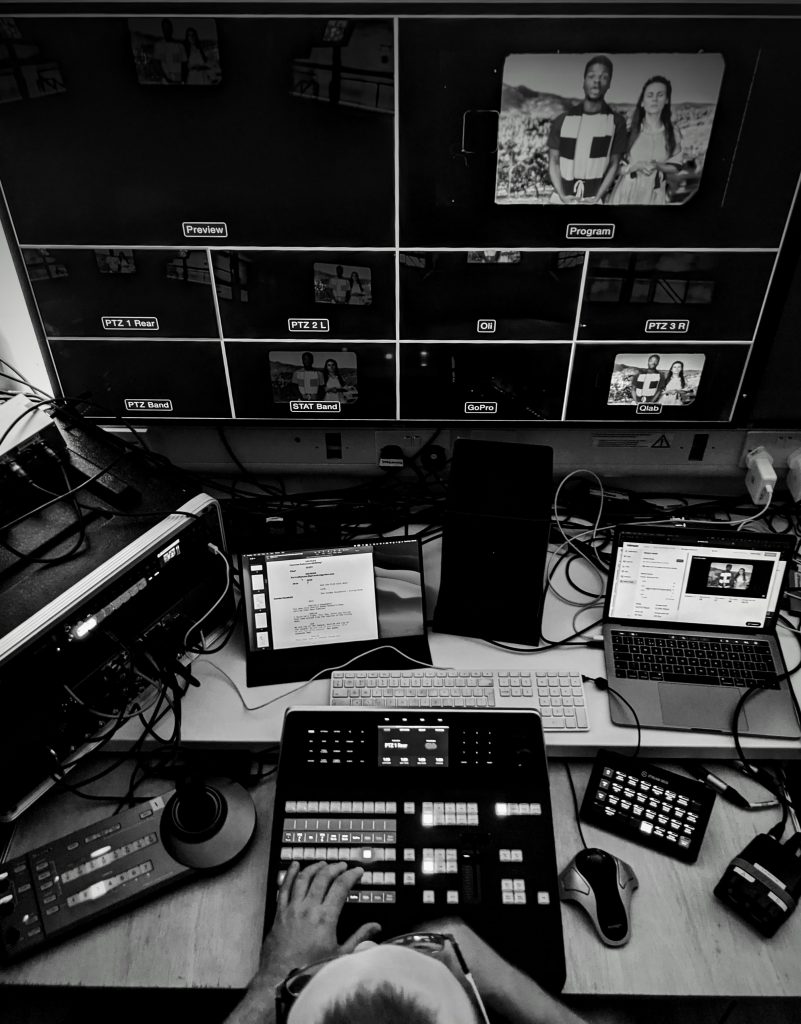 Interested? Want to find out more? Fill in your email below and we'l get back to you!